Who We Are
Cotton Bureau is us and you. Together, we're building a sustainable company, one that takes the pain out of selling merchandise for designers and communities of all kinds. Learn how it works.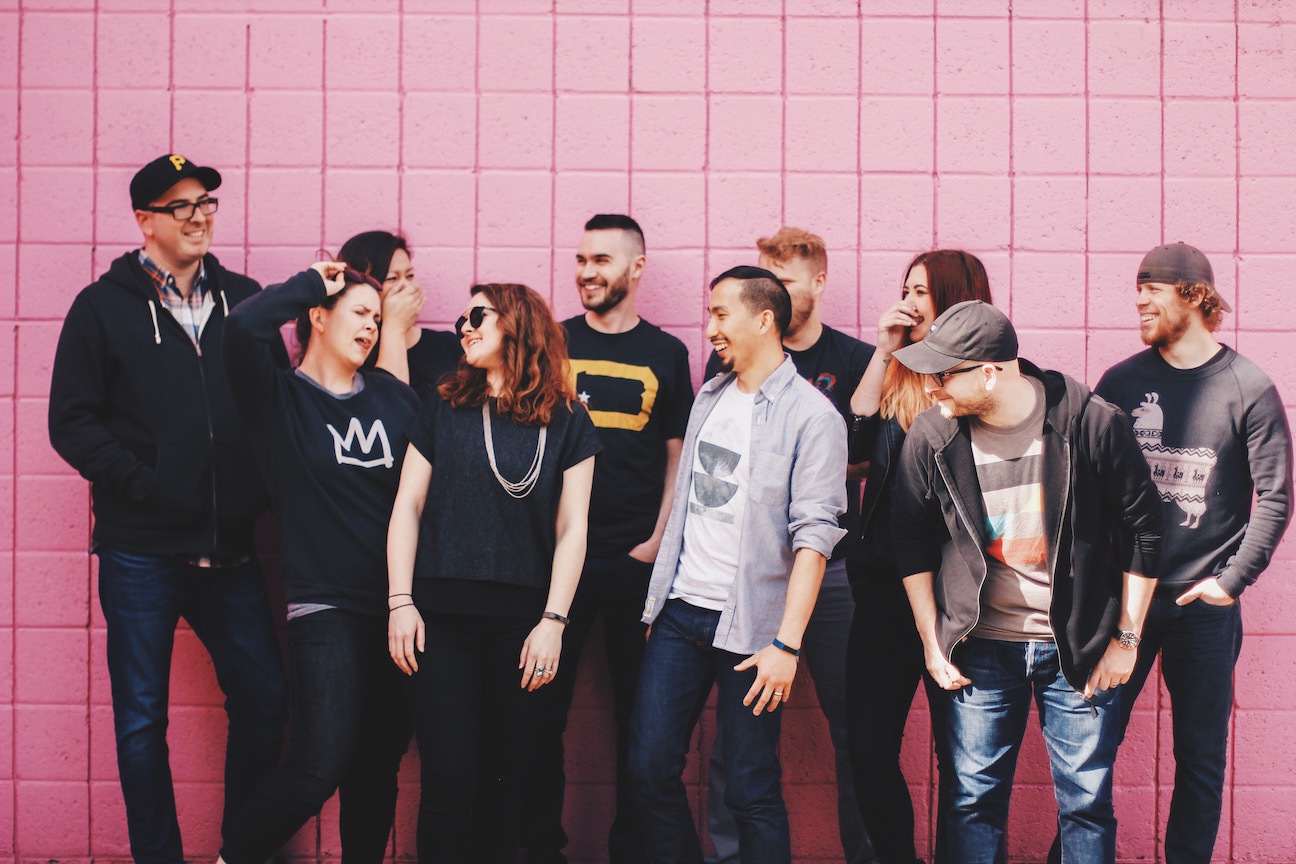 We believe in a job well done. We believe work provides not just money but meaning. We believe in fairness and empathy. We believe Cotton Bureau can do great things.
Founded in 2013.
Proudly based in Pittsburgh, Pennsylvania.
Double digit people and growing.
5,000 square foot office w/ full kitchen.
Indie.vc portfolio company.
Not a rocketship.
Wanna join the crew? We sure could use you. Learn more.
Meet the Press
If you'd like to read (or watch or hear) more about us, we recommend the following:
Fast Company: "A T-Shirt Company Tries On A Radical Idea: Tees That Fit Actual Women"
September 10, 2017

Pittsburgh Business Times: "Cotton Bureau No. 4 on fastest-growing companies list"
August 23, 2017

The Incline: "This Pittsburgh company is Kickstarting better T-shirts for women (and men, too)"
August 17, 2017

Lumi: "Finding the Right Fit" (podcast)
February 17, 2017

Esquire: "Here's the 'Nasty Woman' T-Shirt You've Been Waiting For"
October 20, 2016

Lumi: "Cotton Bureau is Making Beautiful Tees with Beautiful Packaging"
May 31, 2016

The Next Web: "Cotton Bureau is crowdfunding designers' tees to help them reach the world"
June 8, 2015

Pittsburgh Post-Gazette: "Strip District company pushes back against 'terrible T-shirts' of the world"
May 12, 2015

Pittsburgh Tribune-Review: "Strip District firm Cotton Bureau links artists to T-shirt lovers"
February 16, 2015

Xconomy: "How Cotton Bureau Became the Internet's Coolest T-Shirt Store"
August 4, 2014

The New Disruptors: "Wait a Cotton-Picking Minute" (podcast)
December 19, 2013
Interested in writing about or interviewing us? Email us@cottonbureau.com to get in touch. Download our brand guide.